It's no news that the Amazon rainforest teems with life, but one recent discovery left even seasoned wildlife experts and biologists baffled. In the undergrowth of Brazil's Marajó Island, they found nothing less than the carcass of a 10-ton humpback whale.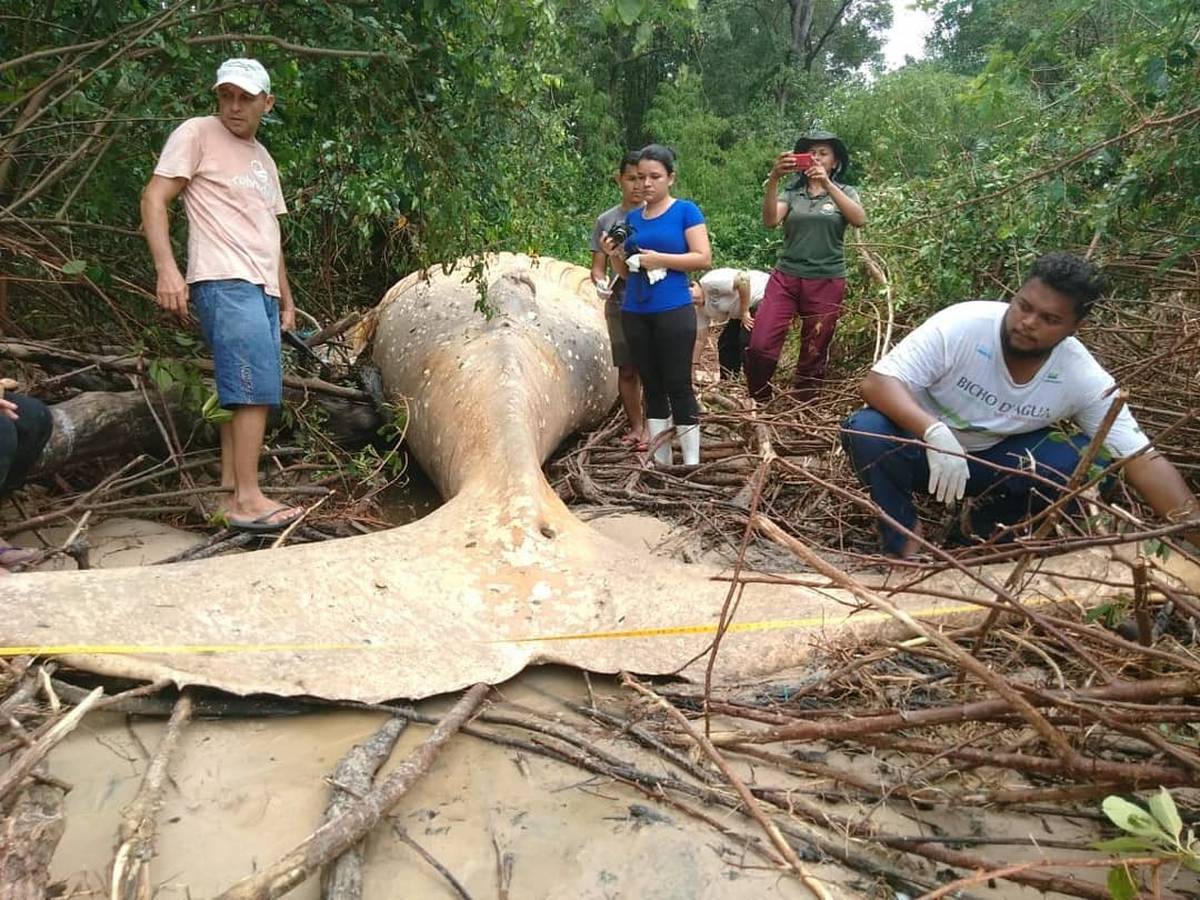 Image credit: Bicho D'agua Institute/Facebook
Marine specialists from local conservation group Bicho D'agua Institute are now examining the carcass, with preliminary assessments suggesting that the young whale died a couple of days before being found some 50 feet from the shore. Project leader Renata Emin is captivated by the mammal's discovery and intrigued about its journey.
"We're still not sure how it landed here, but we're guessing that the creature was floating close to the shore and the tide, which has been pretty considerable over the past few days, picked it up and threw it inland, into the mangrove," she noted.
"Along with this astonishing feat, we are baffled as to what a humpback whale is doing on the north coast of Brazil during February because this is a very unusual occurrence," she added.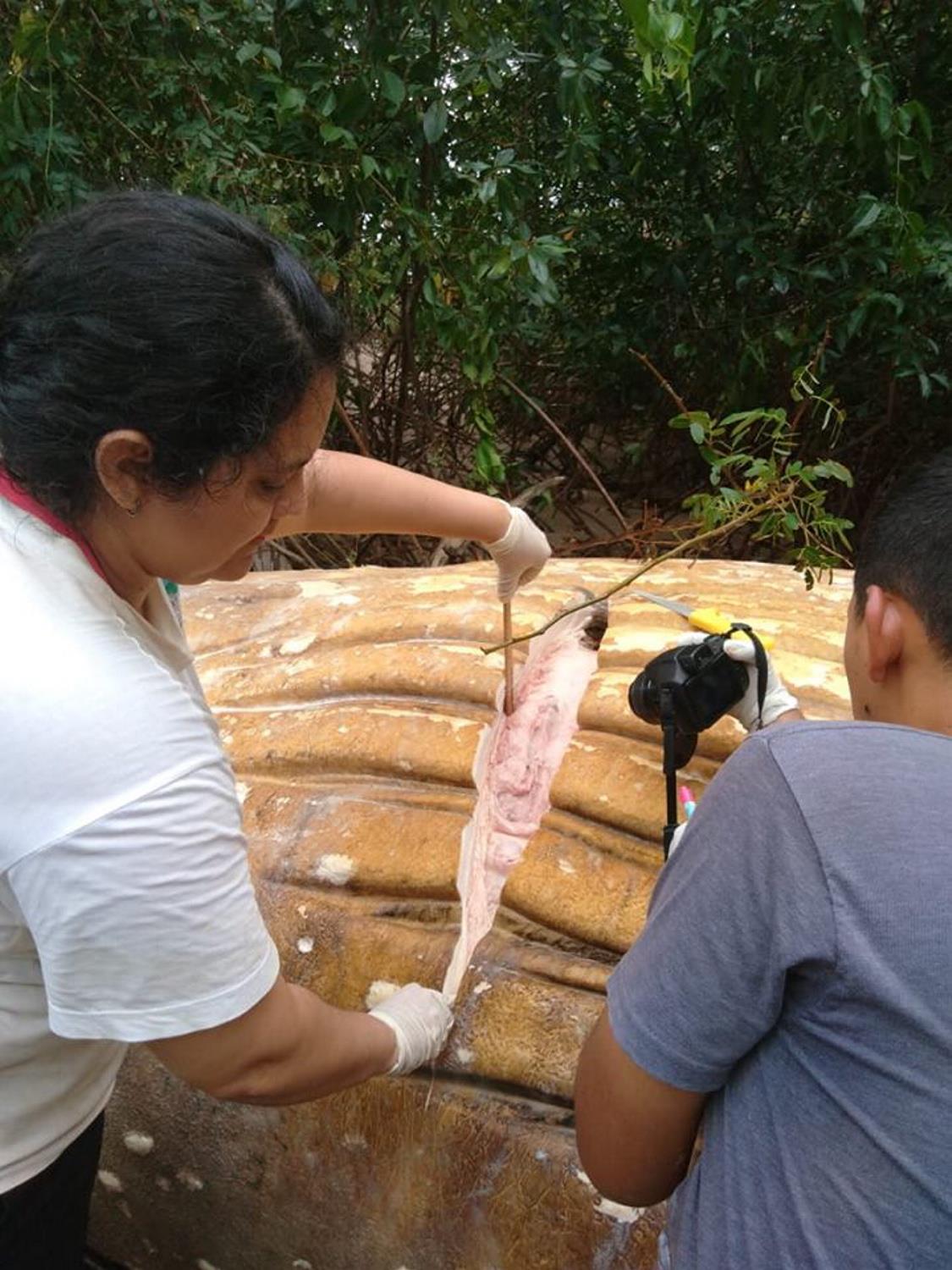 Image credit: Bicho D'agua Institute/Facebook
"Depending on the state of decomposition, some information may already have been lost," said Emin. "We are collecting as much information as we can get and identifying marks and wounds on its body to see if it was caught in a net or hit by a boat."
State department official Dirlene Silva explained that access to the carcass and the region where it was found is so challenging that it had to be pulled apart and examined on the spot.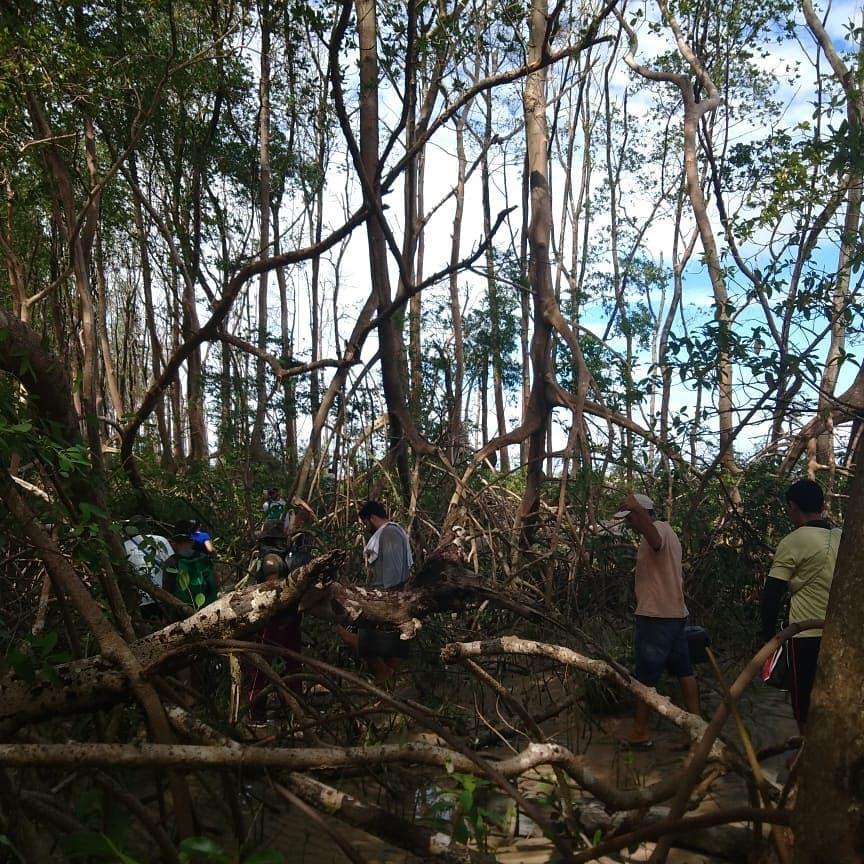 The area where the carcass was found. Image credit: Bicho D'agua Institute/Facebook
Due to the size, weight and location of the carcass, for now there are no plans to remove it. Instead, researchers intend to bury most of it, while the skeleton will be sent to the Goeldi Natural History Museum in Belem for future studies.