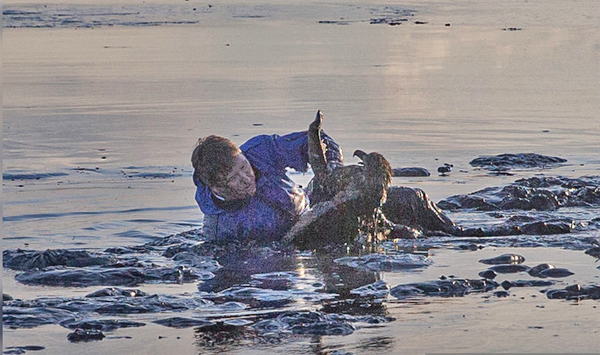 Krzystof Chomicz in an intrepid Polish photographer who crawled through thick mud to rescue a stranded white-tailed eagle trapped in the sludge near the coastal town of Swinoujscie. A drone captured the difficult and dangerous exploit.
As you can see in the inspiring video below, once Chomicz freed the hapless bird, he "swam" through the muck on his back for quite a distance before reaching dry land and safety for himself and the eagle. The bird, nicknamed Icarus, was later transported to an animal refuge and nursed back to health.
Always great to see wildlife photographers doing a solid for the creatures they photograph. Inspiring stuff!