Almost two full days after giving birth via emergency Caesarean section, a mother chimpanzee has had an emotional reunion with her baby.
Mahale, a female chimpanzee living at Sedgwick County Zoo in Wichita, Kansas, gave birth to a baby boy on Nov. 15. Mahale needed an emergency C-section after her natural labor stopped progressing, the zoo shared on Facebook, adding: "Baby wasn't breathing well on his own, so he stayed in the hospital with the medical team until he could be reunited with mom."
With the efforts of the veterinarians and zookeepers, the baby's condition was stabilized.
On the morning of Nov. 17, when the mom and baby chimpanzees were reunited, the zoo staff captured the heartwarming moment on camera.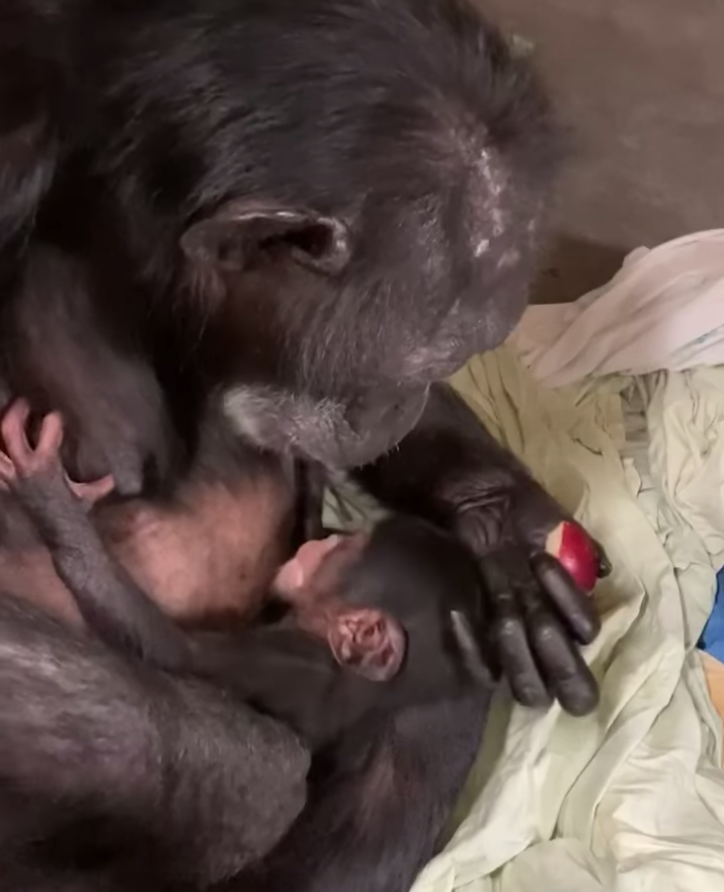 (Courtesy of Sedgwick County Zoo)
In the touching clip, a staff member opens the door to let Mahale into the room where her baby lay, swaddled in a blue blanket. Mahale leans listlessly against the wall until a tiny hand reaches up from the basket. Mahale leaps forward without any hesitation, sweeps the newborn into her arms, and holds him close.
Witnessing the emotional moment, the staff gently encourage the mom and baby.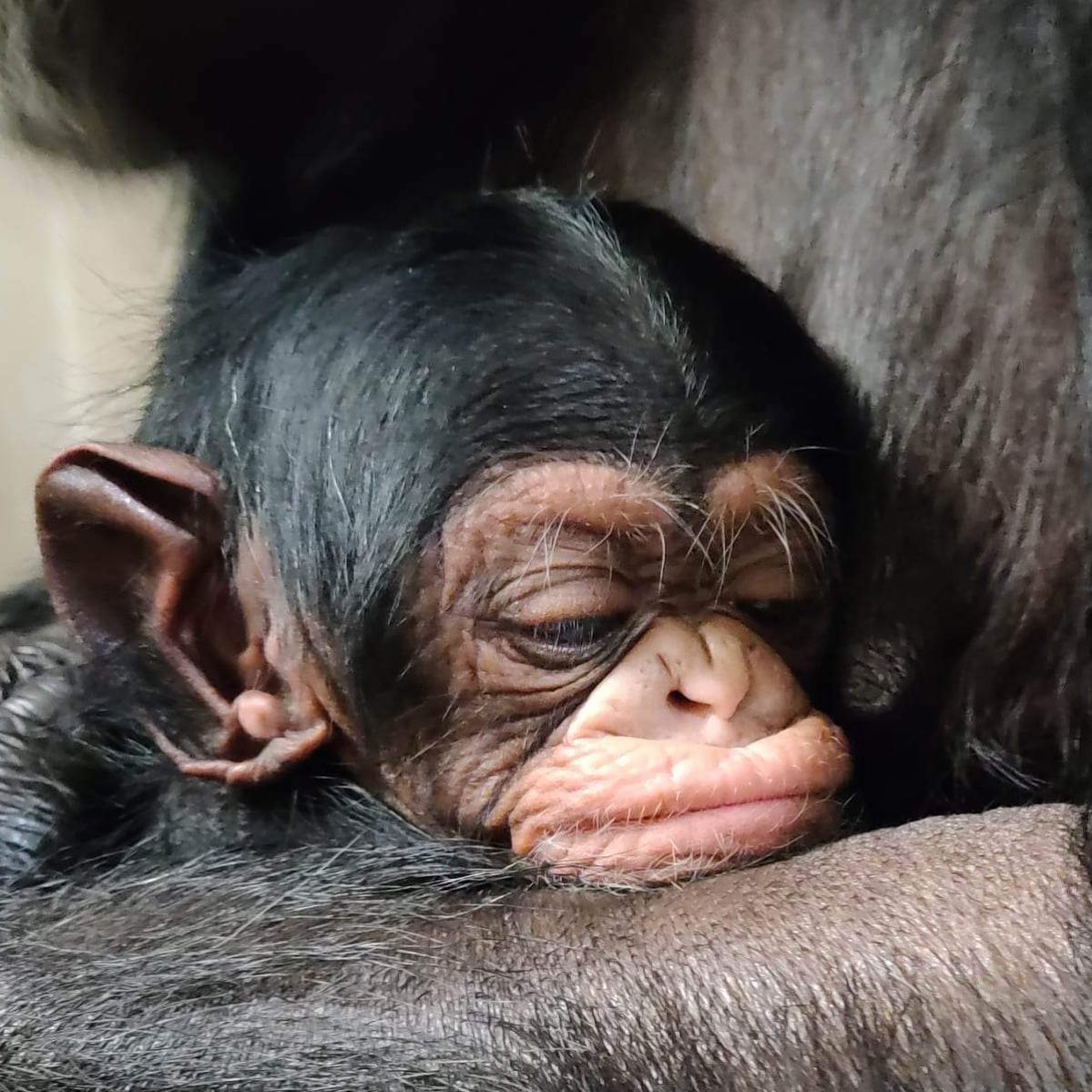 (Courtesy of Sedgwick County Zoo)
Later that same day, the zoo released another update. Mahale and her son, who was named Kucheza, meaning "play" in Swahili, were "doing amazing." New footage showed the relaxed mom cradling her baby as he nursed.
Mahale took to motherhood like a duck to water. Just two days after being reunited with her baby, she already had her own routine, which was dubbed "groom, smooch, repeat" by zoo staff.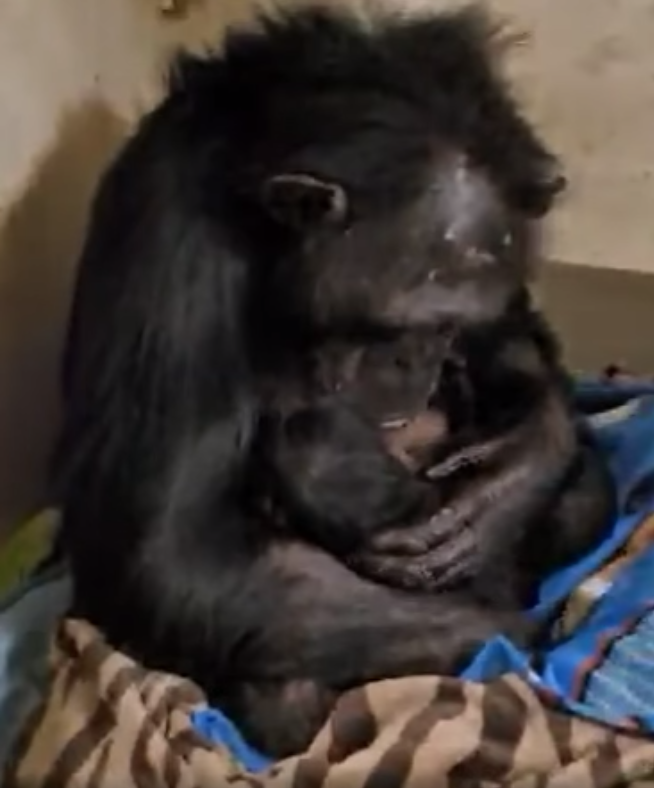 (Courtesy of Sedgwick County Zoo)
"Mahale is the most amazing mama," they said. "She hasn't put [the] baby down since she first picked him up yesterday morning, and the two are in love."
Kucheza is Mahale's third baby, zoo staff told KWCH. His father is likely fellow zoo resident, Moshi, who is also the father of 12-year-old Mabusu, the last successful chimpanzee birth at Sedgwick County Zoo.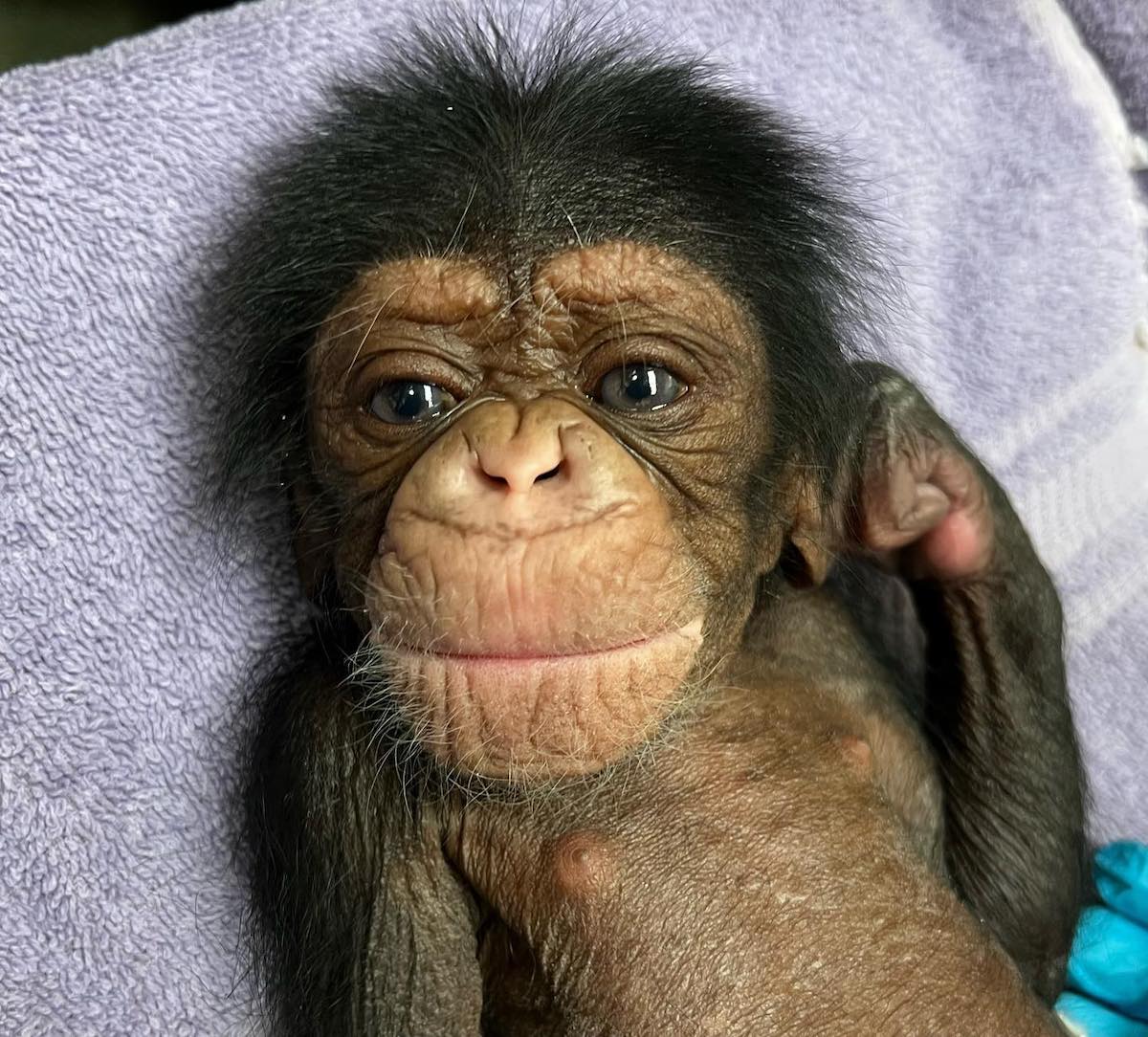 (Courtesy of Sedgwick County Zoo)
Footage of Mahale and Kucheza shared on social media caught the attention of millions. Among the netizens leaving comments on Facebook was a former zoo volunteer, Nancy Langley, who once cared for Mahale when she was born at Little Rock Zoo in Arkansas 28 years ago.
"I was 20 then," wrote Langley, beside a heartwarming photo of herself holding tiny Mahale in her arms.
Watch the tear-jerking video: