Akita huskies are known for their loyalty, and this dog from England proves it with his nightly routine of checking to see if his favorite toddler friend is safe.
Halifax-born Tia Laycok is a stay-at-home mom of 2 kids: Jaxon, 2, and Bonnie, more than 1 month old. The family, who currently reside at Sowerby Bridge, Yorkshire, welcomed huskita dog Ludo—a husky-Akita mix—eight days before Jaxon was born.
"Ludo is 2 and has been with us since he was born, as his mom, Lyric, was also our family pet," Tia told The Epoch Times.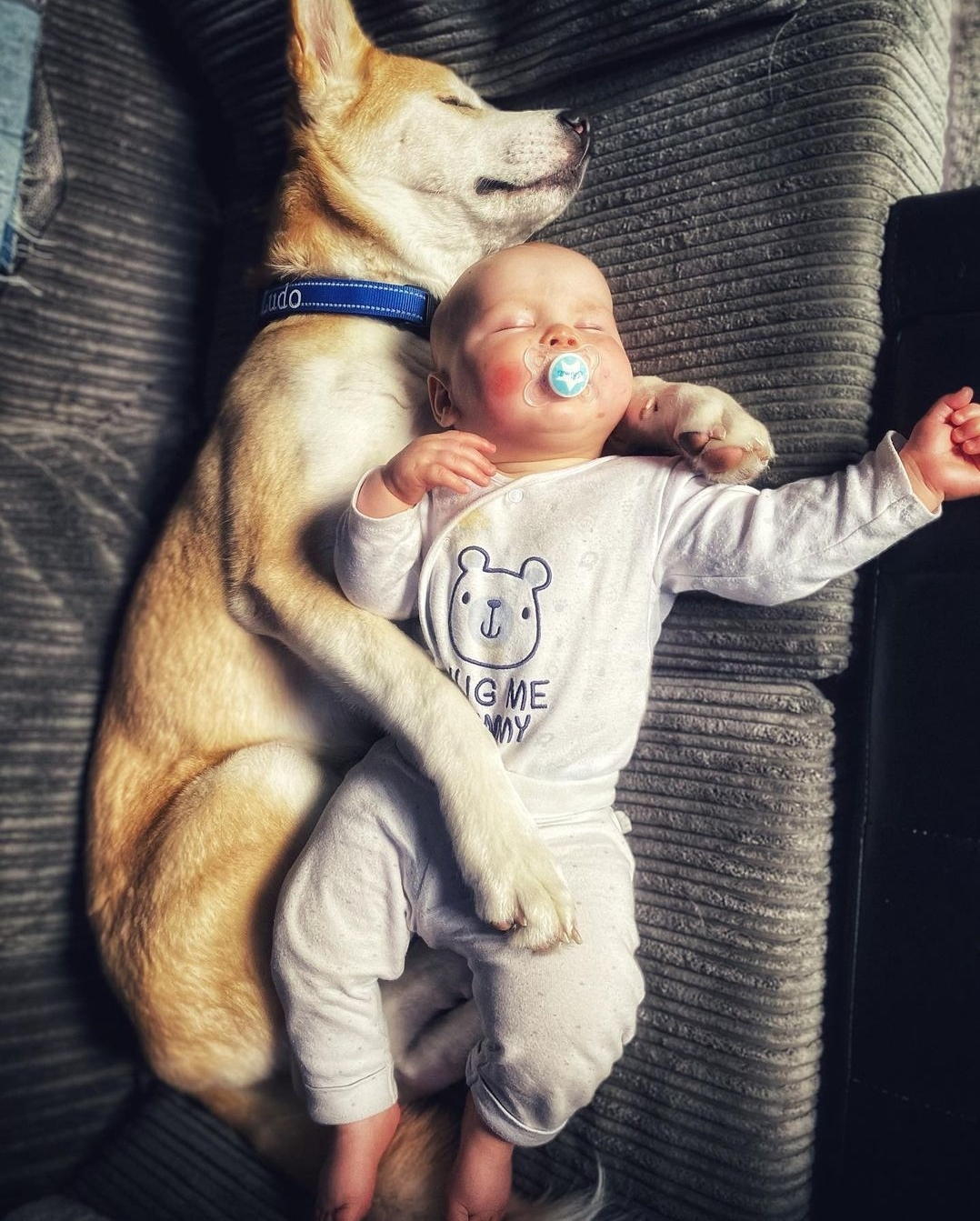 (Courtesy of Tia Laycock)
Jaxon and Ludo have grown up with each other. They share an incredible bond and have even napped together from the very first time they met.
About four months ago, when Jaxon moved into his own bed in his own room, Ludo began his nightly ritual.
Every night when Tia or Jaxon's father, Jordan, puts Jaxon to bed, Ludo joins them. The devoted dog then goes for his last walk before his owners retire for the night.
As soon as he comes back, the protective dog heads straight up the stairs to make sure his little buddy is alright.
"If Jaxon's bedroom door is closed, then he'll wait to be let in so he can see him," Tia said. "It really is like he's just checking in and making sure he's okay!
"It's really heartwarming to see him go into the room, up to the bed, and sniff at Jaxon each night."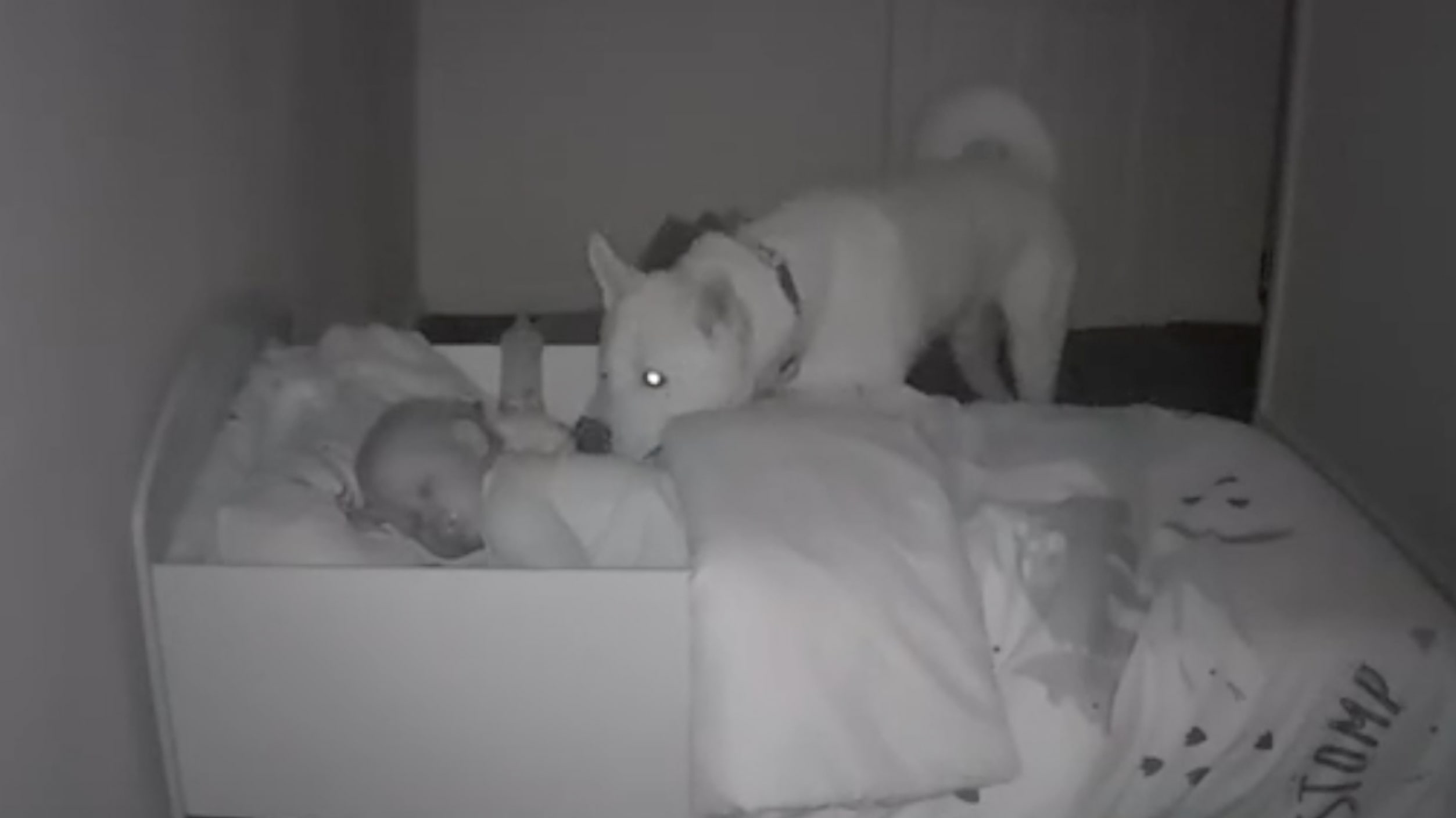 (Courtesy of Tia Laycock)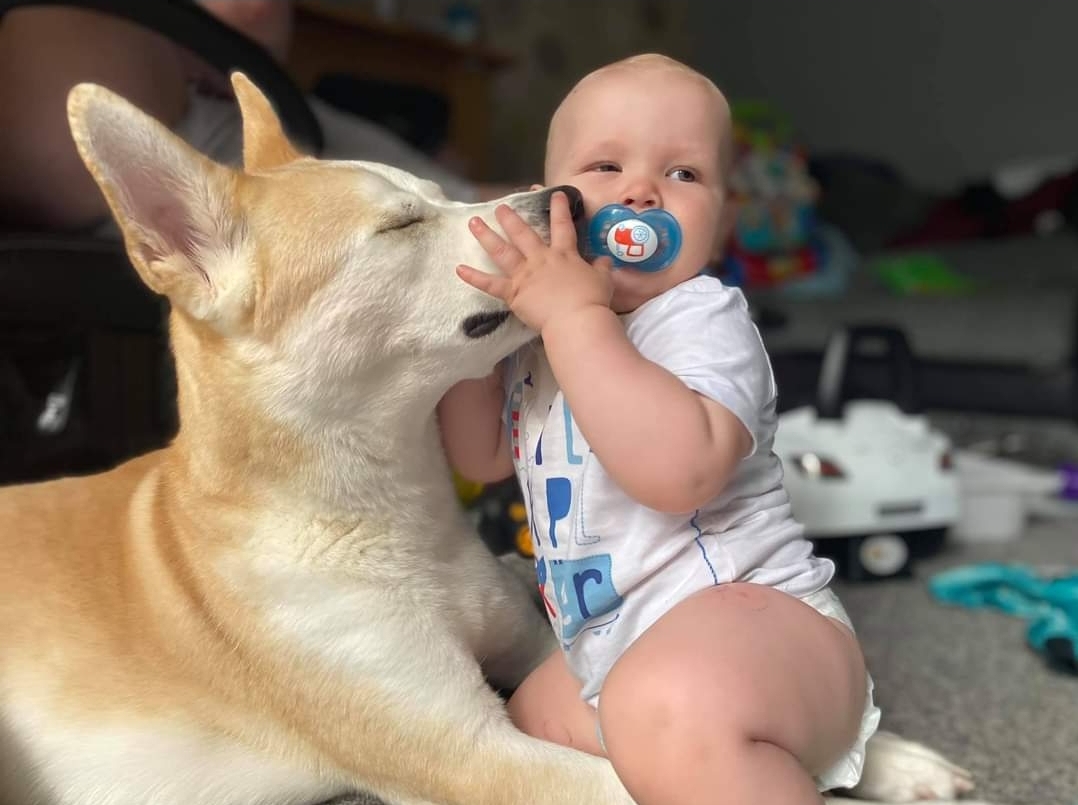 (Courtesy of Tia Laycock)
Witnessing the adorable bond that Jaxon and Ludo share, Tia downloaded the baby monitor footage and made a cute video of it, posting it to her TikTok account.
"Never did I think it'd get over 18 million views!" Tia said. "There have been some different reactions to the video, but most of them are positive.
"A lot of people love the fact that it's a nightly thing that Ludo does, and are just as amazed as we are at the bond the two of them share."
Tia, who absolutely loves seeing Jaxon and Ludo grow alongside each other, can't wait to see how their bond will develop once they grow older.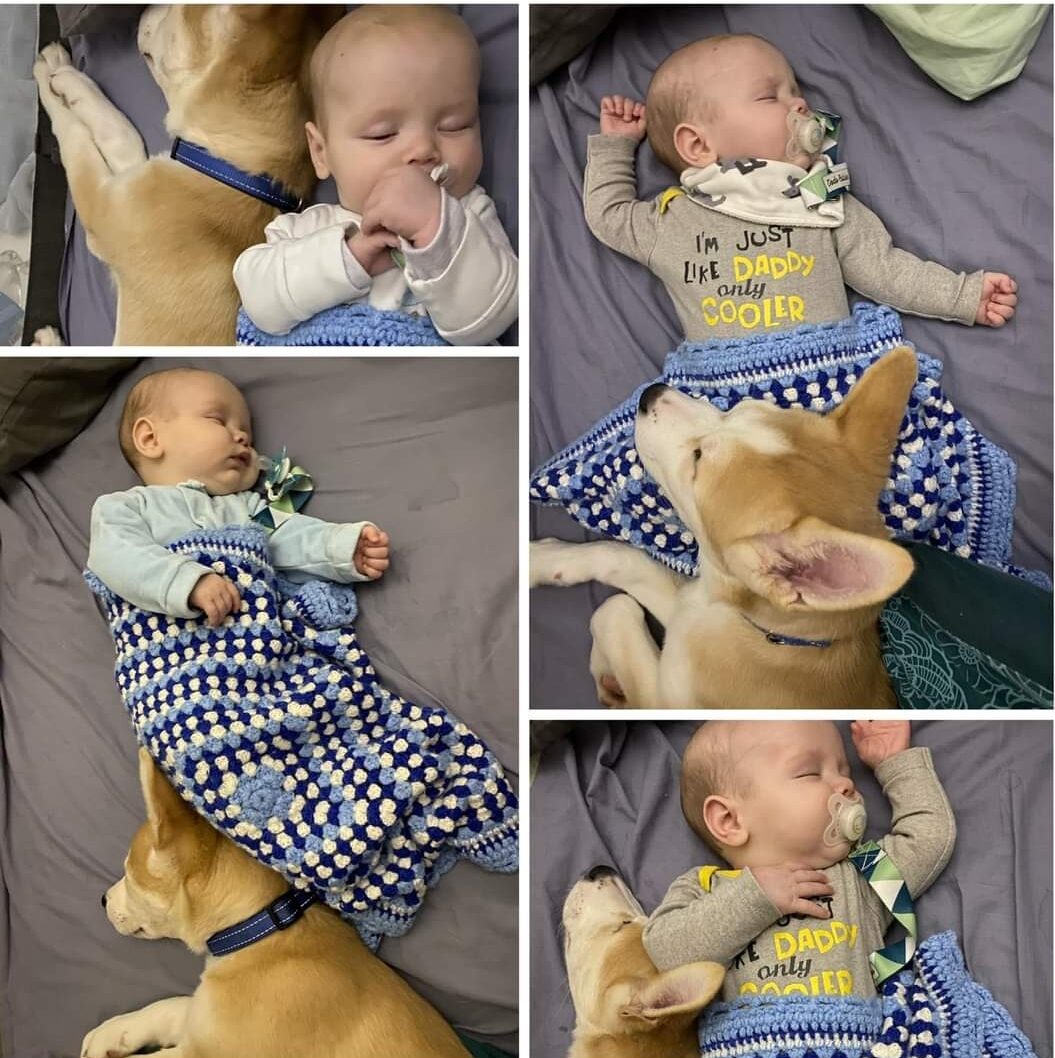 (Courtesy of Tia Laycock)
"I also can't wait to see if Ludo will treat Bonnie the same once she is old enough to have her own room!" Tia said.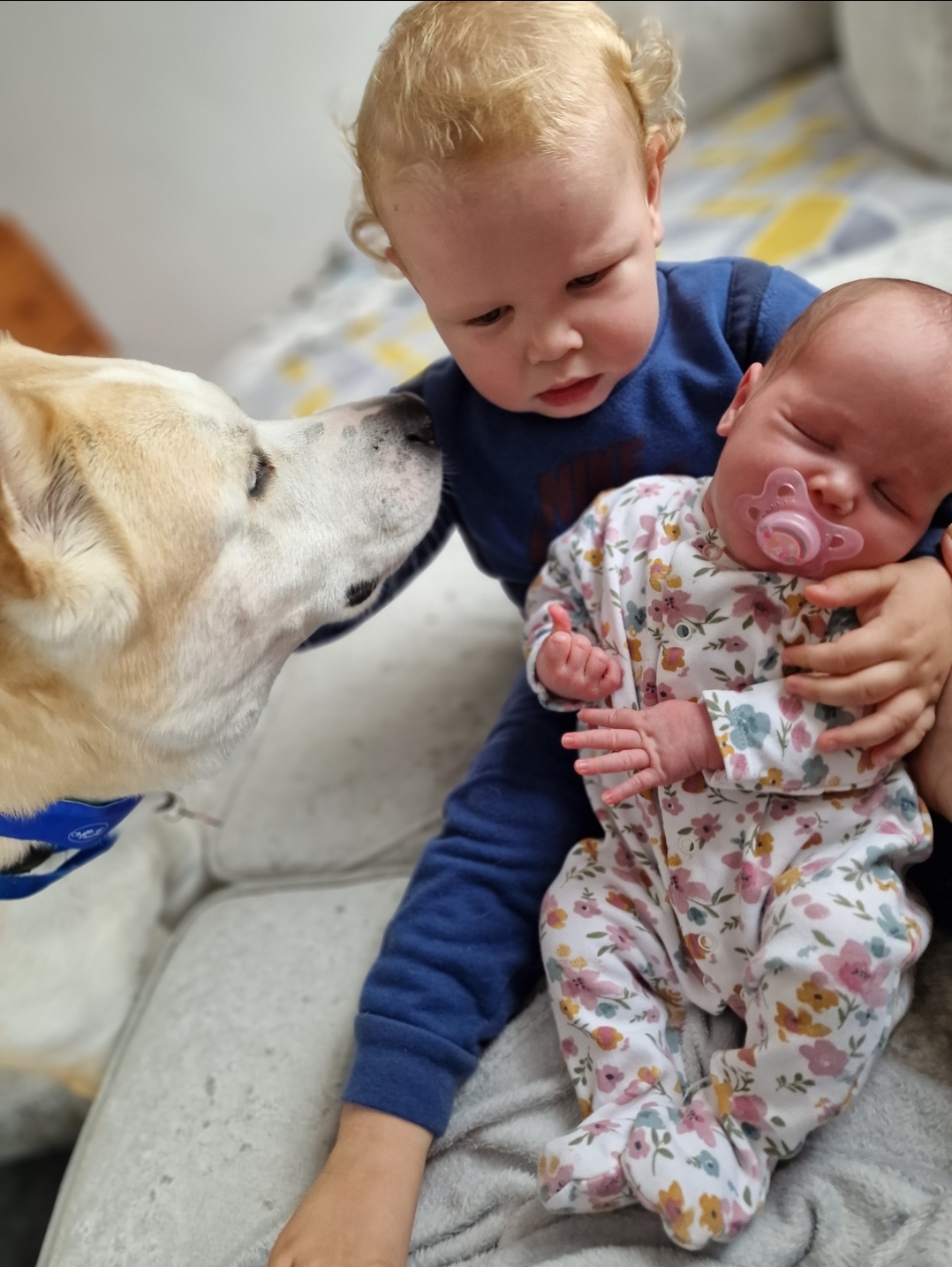 (Courtesy of Tia Laycock)