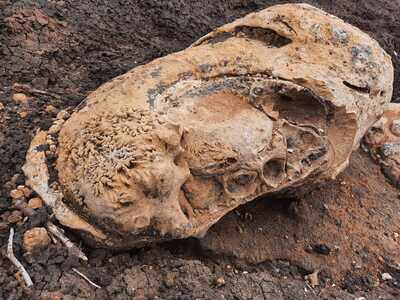 The group found ammonite sediments in a water body .
TRICHY: Pictures of 'dinosaur eggs' in Perambalur district of Tamil Nadu has been doing rounds on social media since Thursday. But a group of local geology and archaeology enthusiasts, who visited the area, identified them as ammonite sediments.
Ammonite (ammonoids) were a large and diverse group of marine species that arose during the Devonian period (around 416 million years ago). The group found ammonite sediments in a water body called the Kunnam tank. "The marine species should have been trapped in the process of concretion for centuries. It was misconceived as dinosaur egg," said Ramesh Karuppiah who led the group.
The present day Ariyalur and Perambalur in central Tamil Nadu were once a seabed, he said.
The group comprised members from Kalmaram Kappom (save fossil tree) and Mannin Mainthargal (sons of the soil).The group also identified a fragment of fossil tree in the Aanaivari stream, a floodwater stream that originates in the northeastern side of Kunnam.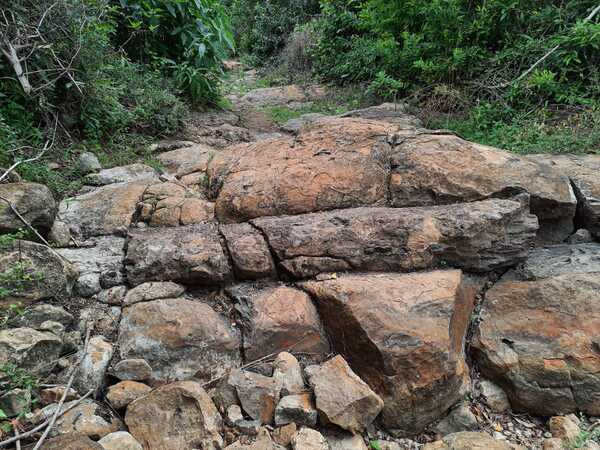 The fossil measured seven feet in length and 30-inch in thickness. "There were such fossil trees and ammonites found in Perambalur district in the past. The vicinity is known for such finds. It is suggested that preserve the finds at the same place where they were found. If it is brittle, the fossil may disintegrate while relocating to museums," a source in the Geological Survey of India official said.